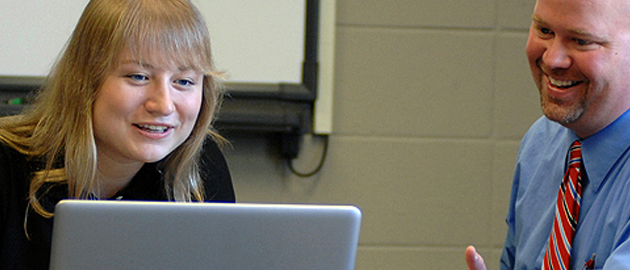 Faculty
The PSM in Advanced Energy and Fuels Management provides exceptional faculty and staff who stand together on academics to meet high standards of rigor and access. Our program is led by individuals who have a passion for mentoring and teaching. We focus on being a transformative force in the lives of our students. Whether it's assisting in curriculum suggestions, challenging students to unearth their potential, or providing answers for general curiousity, we ensure every student has the same level of opportunity. Nothing should be off-limits. 
During your PSM studies, you are sure to run across these faculty. Link to their CV's for more background.
DIRECTOR
Professional Science Masters in Advanced Energy and Fuels Management
PROFESSOR
Mechanical Engineering and Energy Processes
Dr. Mondal received a B.Tech in Chemical Engineering at the Indian Institute of Technology, and an M.S. in Mining Engineering and Mineral Processing and Ph.D. in Engineering Science at SIU Carbondale. For the PSM program, Dr. Mondal teaches Energy Management. Dr. Mondal's research encompasses development of a clean coal technology (1 patent pending), development of enhanced reactivity CO2 capture agents, development of novel catalysts for carbon dioxide fixation into chemicals and coal to liquid fuels ( 1 patent disclosure), development of materials for environmental remediation, development of low temperature hydrogenation processes (1 patent), supercritical processing, corrosion resistant materials, nanomaterials, energy systems analysis and other issues related to finding engineering solutions to improve the quality of life. Read more.
PROFESSOR
Geology
Dr. Anderson received his Ph.D. in Coal Chemistry from the University of Melbourne, Australia, in 1989. Prior to joining SIUC, he was a research scientist at Argonne National Laboratory, in the coal chemistry research group from 1994-2003. Prior to that, he worked for Amoco Oil Company from 1991-1994, conducting proprietary research on coal liquefaction and heavy oil processing. He is an organic geochemist with more than 20 years of experience in coal science and related areas.  Read more. 
LEADERSHIP DEVELOPMENT PROGRAM DIRECTOR, PROFESSOR
Technology
Dr. DeRuntz received his B.S. in Industrial Technology from Eastern Illinois University, and his M.S. in Manufacturing Systems and Ph.D. in Workforce Education and Development from SIU Carbondale. He joined the department in 1998 after a successful career as a Quality Professional in industry working for A.O. Smith Automotive Products, Emerson Electric Corporation and the Manufacturing Extension Program. He teaches classes in Manufacturing Processes, Quality, Industrial Metrology, Project Management I & II, Project Leadership, and Fundamentals of Leadership. Read more.
JAMES N. JANNETIDES PROFESSOR OF BUSINESS ETHICS
Marketing
Dr. John Fraedrich received his degrees from Brigham Young and Texas A&M University and is the Jannetides Professor of Business Ethics at Southern Illinois University. He has written over 50 books, articles, and proceedings, mostly related to the application of ethics and values and has represented academia at the Ambassador level in Washington D.C. He is considered to be one of the top ethics researchers within the U.S. and abroad. He is also the author of an integrated application oriented ethics software for academics and Fortune 500 corporations. Read more.
ASSOCIATE DEAN & PROFESSOR
Marketing
Dr. Jarvis earned her B.S. and M.S. from Texas A&M University; she earned a second M.S., as well as her Ph.D. in Marketing from Indiana University. She served as Chair of the SIU Department of Marketing from 2012 to 2014, and was named Associate Dean in 2014.  In 2012, she was named the SIU College of Business Outstanding Researcher of the Year.  Research interests include customer relationships with the firm, particularly issues surrounding relationship failure and recovery, and analytical methodologies used in marketing research. Read more.
GREGORY A. LEE PROFESSOR 
Management
Dr. Karau received his Ph.D. in Social Psychology from Purdue University. Before coming to SIU, Karau previously taught at the University of Toledo, Clemson University, and Virginia Commonwealth University. Steve Karau teaches courses in organizational behavior and human resources. He conducts research on a range of organizational behavior issues, with a special focus on motivation within groups, team performance, ethical issues in management, gender differences in leadership, and personality. Read more.
INSTRUCTOR
Agribusiness Economics
Angela received her B.S. and M.S. of Agribusiness Economics at SIU Carbondale's College of Agricultural Sciences. She teaches at COAS after spending 30 years working for the Illinois Department of Agriculture working in the area of soil and water conservation. "I strive to include historical/social/global/environmental aspects to all my classes.  I'm interested in students leaving COAS with skills to succeed in the world right out of college and for their whole careers." Read more.
ASSOCIATE PROFESSOR, PH.D., P.E.
Civil Engineering
Dr. Liang received a B.S. from Suzhou University of Science and Technology, M.S. from Utah State University, and Ph.D. from Utah State University. She teaches courses including environmental engineering, wastewater treatment, and biochemical engineering. Research areas include biochemical coal conversion, production of biofuels and bioproducts from cellulosic biomass, and understanding impact of engineered nanoparticles (ENPs) on our environment.  Read more.
ASSOCIATE PROFESSOR
Mechanical Engineering and Energy Processes
Dr. Mathias received his B.S and M.S in Mechanical Engineering from Brigham Young University, and his Ph.D. in Mechanical Engineering from Ohio State University. Dr. Mathias specializes in energy conservation and management as well as experimental testing of fluid dynamics and analytical and experimental testing of thermodynamic cycles. His current research includes "Increasing Efficiency of an Existing PC boiler using VFDs and Improved Heat Exchangers, ICCI, May 2012- Present." Read more.
PROFESSOR AND DELOITTE & TOUCHE FACULTY FELLOW
Accounting
Dr. Odom came to SIU in 1998 from The University of Southwestern Louisiana. He has also taught at Oklahoma State University and Central Texas College. Odom teaches accounting information systems, internal auditing, fraud auditing, cost, and managerial accounting. Research Interests include internal auditing, fraud auditing, impact of new technology on accounting information systems and the behavioral implications of new technology on system users, and specific areas of new technology including artificial intelligence, expert systems, image processing, electronic data interchange, group decision support software and the internet. Read more.
ASSOCIATE PROFESSOR
Geography and Environmental Resources
Dr. Secchi received her B.S. in Economics in Italy, her M.S. in Agricultural Economics in England, and her Ph.D. from Iowa State University. Dr. Secchi is a natural resource economist by training, and has worked and published on a wide variety of interdisciplinary issues related to the interface between agriculture, energy and the environment.  Dr. Secchi has teaching expertise in energy economics and policy, with a particular emphasis on renewable technologies, agricultural and conservation policy, economics of land use, and environmental and natural resource economics. Read more.
EET PROGRAM COORDINATOR, ASSOCIATE PROFESSOR
Technology
Dr. Spezia received his M.S. and Ph.D. from SIUC in 1991 and 2002 respectively. He worked as a power systems engineer for electric utilities for eight years prior to seeking a career in higher education. His industrial assignments included power system modeling, power systems protection, and substation design. He teaches courses in electric power and machinery, industrial automation and electric circuits. His research interests include Power Systems Design, Power Systems Protection, Power Market Development, Electric Motor Controls and Applications, Energy Management and Conservation, and Industrial Automation. Read more.
ASSOCIATE PROFESSOR
Physics
Dr. Talapatra received B.S. degrees in Physics and Education in India, two M.S. degrees in Physics, and a Ph.D. in Engineering Science at SIU Carbondale. He teaches physics, math methods, electricity and magnetism, and special topics (carbon nano materials). His research interests include multifunctional carbon nanotube and graphene based architectures, electronics and Opto-electronics in 2D layered materials, electrical transport in nanostructured materials, carbon based electrochemical energy storage devices, and carbon nanotubes in catalysis. Read more.
PROFESSOR, DIRECTOR
Mechanical Engineering and Energy Processes, Advanced Coal and Energy Research Center
Dr. Tomasz S. Wiltowski received his M.S. in Chemical Engineering, and his Ph.D. in catalysis. At present, he is Professor at the Department of Mechanical Engineering and Energy Processes, and Director of the Advanced Coal and Energy Research Center. At SIU, Dr Wiltowski has taught several courses over twenty years including subjects such as thermodynamics, heat transfer, mass transfer, alternative energy and fuels, and chemical engineering thermodynamics and kinetics. His special interest includes coal and biomass gasification, hydrogen production, Fisher-Tropsch synthesis of liquid fuels, and heretogeneous catalysis. Read more.
ASSOCIATE PROFESSOR
Finance
Dr. Zhao obtained his MBA and Ph.D. from Temple University in Philadelphia. Prior to coming to SIU, he was an assistant professor of finance at Worcester Polytechnic Institute in Massachusetts.  His research focuses on corporate governance issues such as board of directors, financial reporting quality, executive compensation, and informed trading. Professor Zhao has published in academic journals such as Journal of Finance, The Accounting Review, Financial Management, Journal of Accounting and Public Policy, and presented at universities and conferences. Read more.